At The Heart Of Our Community
We strive to be at the heart of our local community by providing a place for friends to meet, for families to relax and to host local functions and events.
Sponsorship
We are the unofficial 'clubhouse' for a number of local sporting teams - a place to re-convene after matches, sell raffle tickets, celebrate victories and commiserate losses.
Contact us using the form below to find out how we may tailor a unique support program benefiting your club.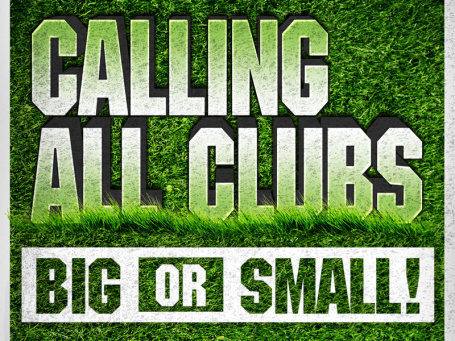 We Proudly Support
Bulimba Valleys Rugby League
Coorparoo Kings Australian Football Club
The Coorparoo Kings Australian Football Club was founded in 1996 by Craig Dixon and was originally named 'The Treasury Kings'. The Coorparoo Kings since have gone on to win senior premierships in the AFLSQ in 2000 and 2001 and are now firmly placed in the AFLQ's State Association Division 1. The club is quickly building a history with excellent on field success, strong social focus and a large network of past players, supporters and new players.
Griffith Moorooka AFC
Griffith University Vikings Handball
John Mitchel's Gaelic Football
John Mitchels Gaelic Football Club (JMGFC) is a very successful Gaelic Football Club located in Toowong in Brisbane, Queensland. Season 2013 was a rebuilding year for the mighty mitchels with the departure of many senior players, particularly in the Men's division. This opened the door for new blood and we're setting our sights high for season 2014. Our Division 2 Men showed some fine form winning the Carpenter Cup in 2013. The women's team have been strong for the last couple of years winning back to back championships in 2011 & 2012, making the final for the 2013 championship which unfortunately was never contested, leaving our girls hungry for 2014.
Kangaroo Point Rovers Soccer
Kenmore Australian Rules Football Club
The Kenmore Bears was formed in the 1997 season. The Club was originally formed to give players from the Kenmore Juniors AFC an opportunity to play senior football close to home. In its first season, Kenmore fielded one side in the Division 3 competition in what was then the Brisbane Australian Football League (BAFL). They originally played out of the home of the Kenmore Juniors, at Akuna Oval in Kenmore.
Redcliffe Tigers AFC
Redland Australian Football Club
The Redland Sharks JAFC and Redland Bombers Senior Football Club are both based at the Victoria Point Sharks Sporting Club. The clubs work closely together in order to provide the opportunity to play AFL starting from Under 6's all the way through to senior footy at the highest level in Queensland. The Redland Bombers Senior Football Club compete in the elite NEAFL competition, the highest level of competition in Queensland.